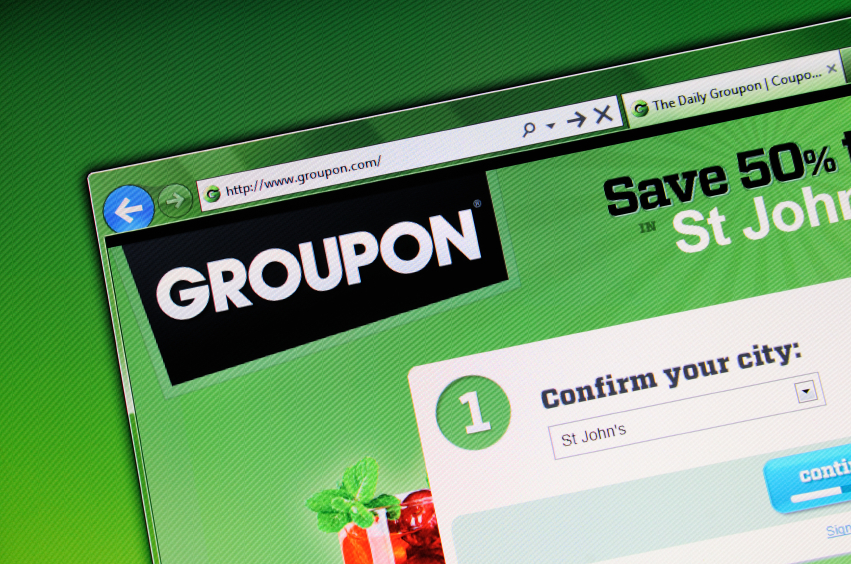 When I decided to leave my full time job back in 2012, a lot of things had to leave with it: my expensive gym membership, my bi-weekly mani/pedi, my monthly shopping trip with the girls. Pretty much anything that wasn't a necessity has been put on hold. That's what being an adult is, right?
While I do get out for a run, walk or hike when I can, sometimes it's more fun (and motivating) to take a work-out class somewhere new.  I can't currently enjoy the classes that go along with a gym membership, I've started something new.
I'm Groupon hopping around local fitness businesses around my area.
I happen to be lucky because I live in a city where health is a priority. Everyday a new type of work-out class is starting, whether its Pilates, spinning, the barre method, crossfit, dancing, burlesque, you name it, it's happening in multiple locations all over Los Angeles.
Instead of searching for a new, low priced gym membership that I could afford, I'm now checking out Groupon (and other websites like it!) on the daily to see if there are any new deals at a local spot in which I might be interested.
It's really incredible the prices you can find. For instance, I joined an all girls crossfit type gym, and received 10 classes for $45! That's $4.50 a class! Some people pay that daily for a cup of coffee.
To make sure I don't over buy and under use the Groupon deals I'm purchasing, I've made it a rule to only buy  a new one when the other has been used up. Not only does it keep my spending in check, but it inspires me to get in a workout as often as I can so I can move on to try something new!
Keeping my workouts fresh and exciting make it fun. And if it's not fun, you probably won't see me doing it.
Do you use sites like Groupon to find deals in your city? What was the best one you've found?
-Sasha Huff