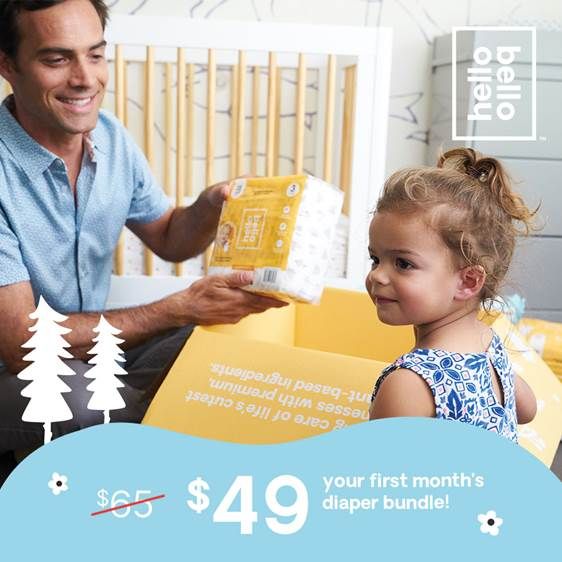 Does your baby deserve the best? Hello Bello sure thinks so, which is why they are offering premium baby products at non-premium prices for parents across the country.
The passion project turned company was co-founded by Kristen Bell and Dax Shepard, parents of toddler girls and arguably America's most beloved celebrity couple. They wanted to ensure all parents could afford products that are better and safer for their children, from plant-based diapers to organic laundry detergent.
Hello Bello's website states: "We carefully craft all of our products with babies, parents, and the planet in mind – and keep everything at a low price." The company is really sticking to their word, offering $16 off a diaper subscription for first time customers. Click here to get $16 off your first diaper subscription, we promise you won't find a price like this with similar brands!
All of the products are impressive, and the diapers themselves are SUPER soft, fragrance free and made from materials that are organic and guaranteed safe for a child.
So whether you are a new mother testing out different brands or a someone who is brand loyal elsewhere, we think you should give Hello Bello a try. The Diapers will ship directly to your door and with such a great discount, what are you waiting for? There couldn't be a more wholesome service coming from a more wholesome couple. Order your first Hello Bello Diaper bundle today!