MANY OF US

might have "eat healthier" as one of the items on our lists of New Year's resolutions. We might also have any number of excuses that prevent us from pursuing that goal. Too expensive. Not enough time. I don't know how to cook. The list is endless. Try TODAY, and get $30 off your first meal
Luckily, Home Chef is here to help us succeed. A meal delivery service that prides itself on fresh, healthy ingredients and delicious, restaurant-caliber recipes, Home Chef is the answer to the dilemma of every person who wants to cook healthier meals but doesn't know where to start.

The sign-up process couldn't be easier. You specify what kinds of food you prefer – meat, seafood, vegetables, or all three – whether you have any allergies, and whether you're on a low-carb or low-cal diet. After, you select how many meals you would like a week, and for how many people you will be cooking for.
Then comes the fun part. You get to select the meals that get delivered to you! Each week, the menu changes, and offers amazing meals you would expect at a high-end restaurant: Parisian Bistro Steak with dauphinoise potatoes and green beans, Parsley-Pistachio Fettucine with roasted red peppers and spinach, and Spicy Cajun Shrimp and White Cheddar Grits with roasted peppers and mushrooms are just a few options.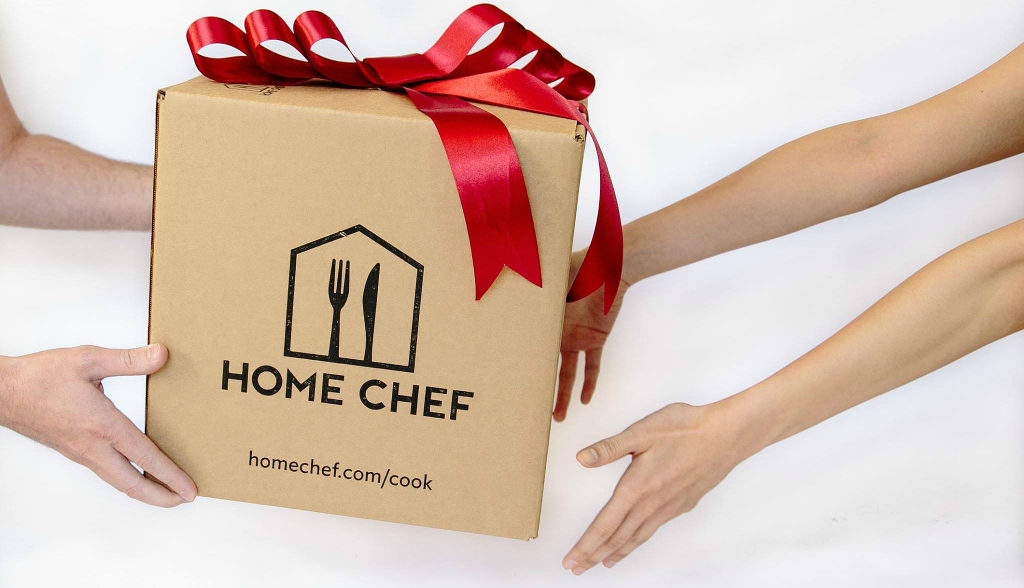 Each meal takes around 30 minutes to make, so you'll never be pressed for time. The price per serving is less than $10, so you know you it's affordable and cost-effective. And every recipe features easy, step-by-step instructions with pictures, so you'll never feel lost while you're whipping dinner up. Nutritional info is also available for each recipe.

Right now, you can get $30 off your order total when you sign up today. Home Chef will even give you $10 off your second order – that's one free serving! No more excuses: your goal of eating healthier is only one click away!