WEEKEND REWIND is LadyClever's round-up of important events and stories happening around the country over the weekend. Catch up on what you might have missed while you were sleeping in. Because a clever lady always stays informed, even when she's relaxing.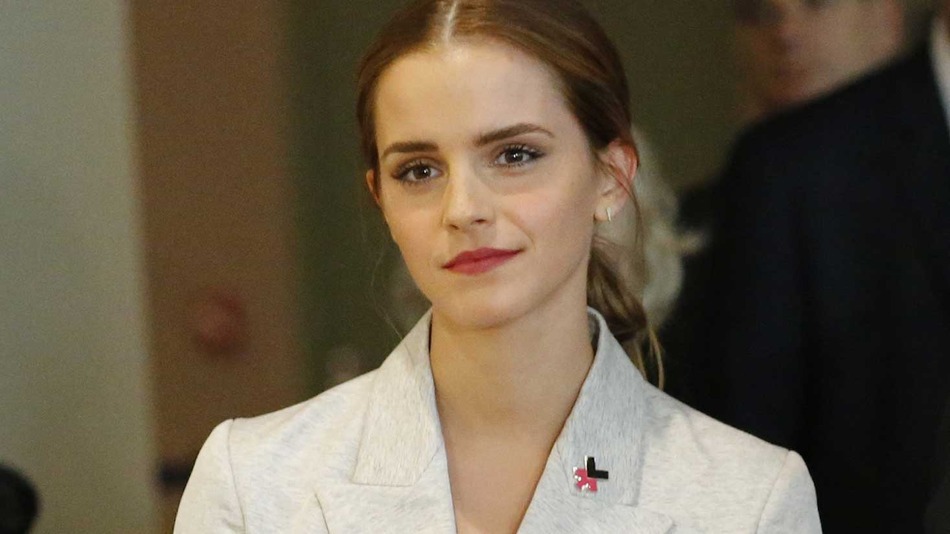 WoMansplaining: "We don't often talk about men being imprisoned by gender stereotypes," UN Women Goodwill Ambassador and actress Emma Watson empathized in a moving speech on Sunday, launching the HeForShe campaign and solidarity movement,  "but I can see that that they are and that when they are free, things will change for women as a natural consequence…. I want men to take up this mantle. So their daughters, sisters and mothers can be free from prejudice but also so that their sons have permission to be vulnerable and human too—reclaim those parts of themselves they abandoned and in doing so be a more true and complete version of themselves." Huff Post Women applauded her call to action as "the stellar example of acting on feminism (and not just being cool with the 'f' word) that Hollywood so desperately needs."
Carrying That Weight: [Trigger warning: link contains graphic descriptions of sexual assualt.] This weekend, NY Magazine's The Cut featured a piece on college campus rape survivors coordinating a powerful and effective, anti-rape movement. At the center is Emma Sulkowicz, a.k.a. the "mattress girl," who is carrying her mattress in a defiant act of protest and bold performance art at Columbia University, where the student who raped her nearly two years ago goes unpunished. "….shattering silence, in 2014, means not just coming out with an atrocity tale about your assault but offering what Danielle Dirks, a sociologist at Occidental, calls 'an atrocity tale about how poorly you were treated by the people you pay $62,500 a year to protect you.' By owning those accusations, and pointing a finger not only at assailants but also the American university, the ivory tower of privilege, these survivors have built the most effective, organized anti-rape movement since the late '70s."
Assault & Pepper: Sophomoric YouTube prankster Sam Pepper, who lays claim to videos with over a million views, churned out a charming new gag over the weekend, approaching young women and grabbing their asses for the amusement of the internet, Jezebel shared. (We won't link to his garbage here and thank our friends at Jezebel for the suggestion not to contribute to his hits.) As clearly conveyed via GIFs, one "prank victim" a.k.a. just-victim  looks absolutely stunned while Pepper can't stand up straight because he's laughing so hard at the women's "hilarious" reaction.  YouTube personalities such as Hannah Hart, Grace Helbig, Tyler Oakley and many more have condemned the videos and Pepper himself, with Vidcon founder and vlogger Hank Green assuring that Sam's actions have earned him a ban from the event.
Pretty Pleas: The biggest climate change protest so far took place in Manhattan yesterday, with more than 310,000 New Yorkers taking to the streets to bring attention to the serious environmental crisis our Earth is suffering. "It's one of the biggest demonstrations we've ever seen," Mother Jones reported, "certainly since the anti-Iraq war protests. It was peaceful, vibrant and creative. Organizers are claiming it's the biggest in the last decade in New York City." The next time you hear someone say no one gives a sh*t about climate change, please show them this.