The following is another post in L.A. DY Clever, our guide to events and news going on in Los Angeles that are of interest to women. Because a clever lady should know what's going on in her own backyard.
THERE'S MORE TO MARCH than spring and madness. If you're looking for activities to start the new year off right (spring is the first season in the cycle, after all), we've got you covered.
WeChooseArt: A Feminist Perspective
A collaborative community of artists specializing in different media, WeChooseArt makes it their mission to "globally document a vibrant and artistic culture for tomorrow's unique future." Tonight, in collaboration with The Montalbán in Hollywood and PR Shoebox, the collective is featuring the works of artists, both male and female, with a decidedly feminist point-of-view in mind. With poetry readings by The Women Group as well, this will be a night celebrating "the feminist dialogue of equality." The show opens tonight from 7PM to 11PM, and runs for three weeks. For more information, check out the event's Facebook page.
Pygmalion at The Pasadena Playhouse
Anyone familiar with musical theater knows My Fair Lady, the Broadway musical adaptation of George Bernard Shaw's play Pygmalion. Inspired by the Greek myth of Pygmalion and Galatea, in which a sculptor falls in love with his statue and brings it to life with the help of the goddess Aphrodite, Pygmalion tells the story of a phonetics professor who tries to turn a poor working-class girl into a "lady of high society."
What ensues is a poignant examination of traversing the the strata of a rigid class system, the patronizing relationship between the genders, and women's independence from men: very relevant themes for contemporary times, examined through a timeless lens at one of Los Angeles' most prestigious theaters. For tickets and information about the show, which opens March 17th, visit The Pasadena Playhouse.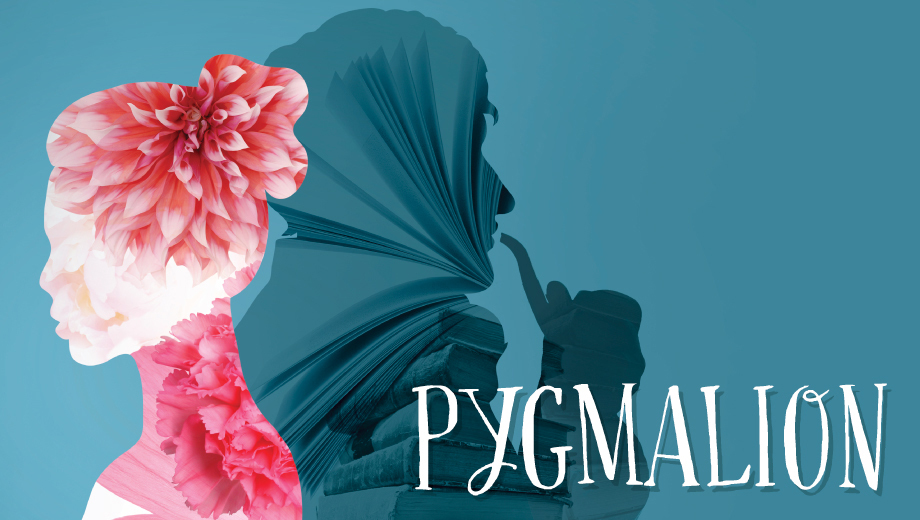 Hammer Projects: Lily van der Stokker
The act of cleaning and maintaining a tidy space is something most of us, barring all those Monica Gellers out there, don't particularly look forward to doing. If we have the disposable income, we oftentimes hire people to do the job for us, and then it becomes conveniently out of sight and mind, a banal task increasingly relegated to women and people of color. But, according to art curator Anne Ellegood, "feminist artists have played the largest role in pushing back against the idea that subject matter related to domestic space, personal life, or emotional vulnerability is too frivolous and banal for the purview of art." One such artist is Lily van der Stokker, whose exhibition at UCLA's Hammer Museum, which comprises "soft pastels" and "bright fluorescents" ranging from "playful and visually arresting plaid patterns or all-over flower motifs" to "amorphous soft-edged forms," blurs the line between hidden domestic spaces and the public view. With interesting texts paired alongside the pieces of art that call into question stereotypes around domestic life, van der Stokker dispels the notion that the oftentimes-considered banality of everyday life doesn't deserve recognition or critical analysis. The exhibition is currently on view at the Hammer Museum, running until May 20. For more information, check out the Hammer Museum's website.
---
Art images courtesy of: Hammer Project/Lily van der Stokker
Pygmalion image courtesy of: The Pasadena Playhouse
Cover Image photo by: Brian Forrest