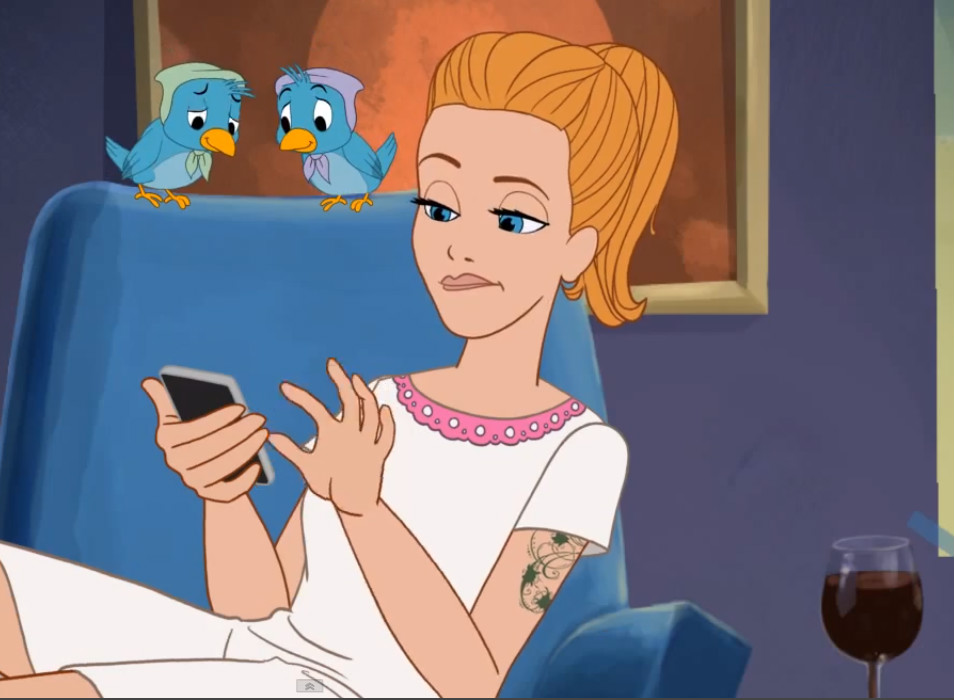 TIRED OF casting your line into the random depths of Tinder and coming up empty-handed? Or worse, having to release fish after fish that doesn't quite meet your standards?
You might be in the market for Hinge, a recently-developed app that's trying to change the dating game and come out on top. The app works in a similar fashion to its predecessor in that it allows you to swipe right if you like what you see and swipe left if you're just not feeling it, but instead of being totally indiscriminate with the users it sends your way,  Hinge only sets you up with people with whom you share a Facebook friend. Beneath both of your photos, Hinge will show you the person who connects the dots between you and your potential beau, which is supposed to either validate the person in some way or urge you to get your swipe on. Depending on who your mutual friend is, of course.
Hinge looks, acts and feels a lot like Tinder, but it has some features available to you that the more elusive and simple style of Tinder leaves out. In addition to finding out the name of the mutual friend you share, you're privy to the first initials of your potential dates' last names, along with important information like employer history and education, and other equally-important details like religion, personality types, and favorite date spots. However, instead of being able to swipe all day long to your heart's content, you get only 30 suggestions a day to choose from or not, as you wish. A little less meat market if you will.
There app has already garnered $8.6 million in funding, and is currently available free of charge to users in both the Apple App Store and Google Play. You have to admit: there does seem to be quite a bit of potential here. Hinge seems to have taken what works for Tinder and classed it up a bit, and adding the feature of a mutual Facebook friend as a common ground is genius. Because, Tinder fan or not, you have to admit that there are certainly some details that can be a little off-putting about the hot-or-not style of speed swiping that ends up taking place on Tinder-binge.
And then there's the fact that Tinder's co-founder is embroiled in a sexual harassment and discrimination lawsuit with the app's ex-VP of marketing, with whom he pursued a romantic relationship. That never looks great, especially if you're running a matchmaking app. Ah, well, not every match is made in heaven.
Or Tinder, for that matter.
---
Image Credit: CollegeHumor