WELCOME to So Pasted, LadyClever.com's roundup of the stuff we couldn't stand the thought of you possibly missing, compiled neatly for your leisurely consumption.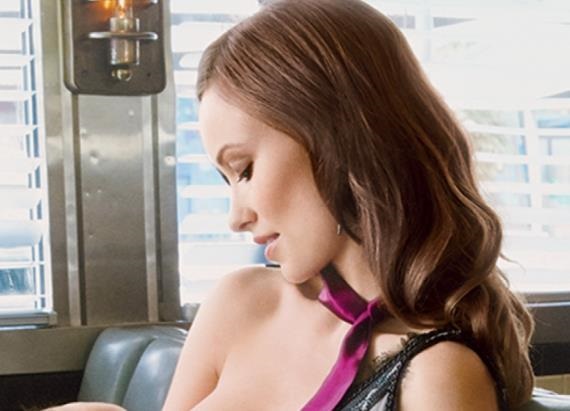 Keep Swimming: Super model and serial make out artist Cara Delevigne, who may or may not be seeing Beiber's ex-girlfriend Selena Gomez, shared snaps on Instagram of NBC's much-anticipated "Peter Pan" production this week. Head over to Nylon to check out her cheeky behind-the-scenes peek, including a glowing field of green screen and a generous couple of hints that she'll be playing a mermaid.
Olivia Gone Wilde: Actress Olivia Wilde bared her breast to feed her infant son for a beautiful shoot with Glamour mag, complete with a glittering evening gown. Proponents of public breast feeding cheered the setting, which placed Wilde and her little one in a booth at a diner, but scratched their heads over the haute couture. "It felt like we were capturing that multifaceted woman we've been discussing—that we know we can be. You can be someone who is at once maternal and professional and sexy and self-possessed," Wilde explained, according to The Frisky. "[But] I mean, I certainly don't really look like that when I'm [typically] breast-feeding. And there's usually a diaper involved."
The Angle of the Dangle: An intrepid runner-cum-artist, armed with a good grasp of geometry, the Nike+ app, and a penchant for penises, made headlines this week for her running paths that paint majestic pricks. Jezebel notes that not all of San Franciscan Claire Wyckoff's routes are made of rods — "she recently made an Atari Space Invaders character and an extended middle finger, for example" — but most of them are. Note her delightful detailing on the scrotum, where she carefully pounded the pavement to detail her dick pic with pubic hairs. Breathtaking.
Of Mice and Meghan:  Pop music newbie Meghan Trainor's Top 40 body-acceptance anthem "All About That Bass" was obviously intended to reach out to girls who are often left behind by cultural ideals, but Feministing points out that Meghan misses the mark when she praises plus-sized girls who can wrangle boys' attention with their curves. "No need to worry about failing to meet the standard of beauty imposed by the fashion industry, she meets the one imposed by men. Phew, that's a relief!", the blog jabbed at the song. Do songs like this encourage acceptance or diminish a girl's self-worth when it makes it dependent on catching a boy's eye?